The text on this page is indicative. In case of contradictions, it is necessary to follow the relevant documents.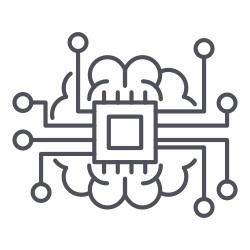 Intelligent Robotic Systems Projects
Challenge features
Your team: 1-3 school-going students (13-18 years old)
Your robot:
any material and hardware
any software
maximum size 2x2x2 m

Your challenge: The team should create an urban infrastructure (for example: monitoring urban illumination using a drone, assessing urban soundscape using an automated robot (which follows a predetermined path) and integrate it with a digital platform of the city. The project should be created according to the Smart City concept and should be a single system of an intelligent city infrastructure and a web application.
Teams should create and present a project on the given subject. Teams should design and submit a poster layout, project description and project video prior to the competition.
Challenge description
Imagine that you are running a city. Every city mayor faces the challenge of receiving relevant information about the city (for example, what and where is going on and what can be improved for the townsmen). For this purpose, teams are suggested to create an intelligent infrastructure that will be one of the sources of information about the state of the city. Therefore, it is important to create data generators using sensors, cameras and transducers and connect them to the digital map of the city. This is the idea underlying the concept of Smart City.

Important documents
Regulations of the Innopolis Open Robotics
General Rules of the Challenge
Challenge Description, Rules and Scoring
Challenge Field&Objects Specification
How to participate
Start a team and register it

Start a team with those who share your ideas under the guidance of a coach.

Ask your coach to register your team. To do this, please fill in the registration form.

Qualify for Innopolis Open

Complete this qualification task and submit this form. Check your application here.

Deadline - 19th May 2019!


Russian teams must qualify in accordance with the Regulations about qualification of Russian teams.

Take part at Innopolis Open!

All information about the event you can get in the FINAL menu above.
Our partners